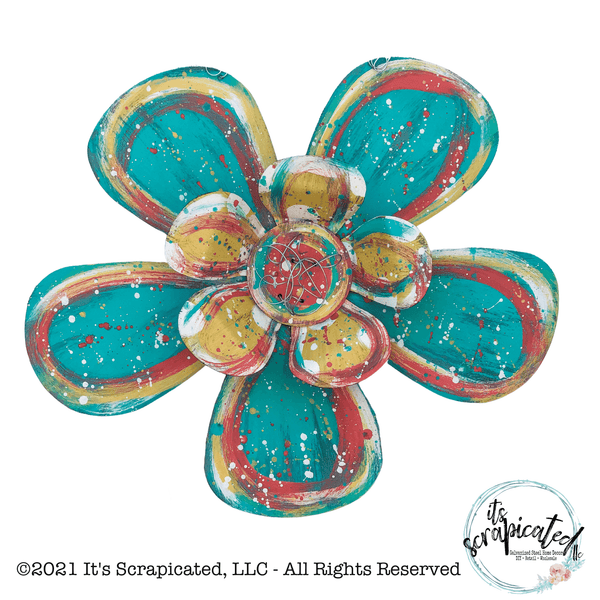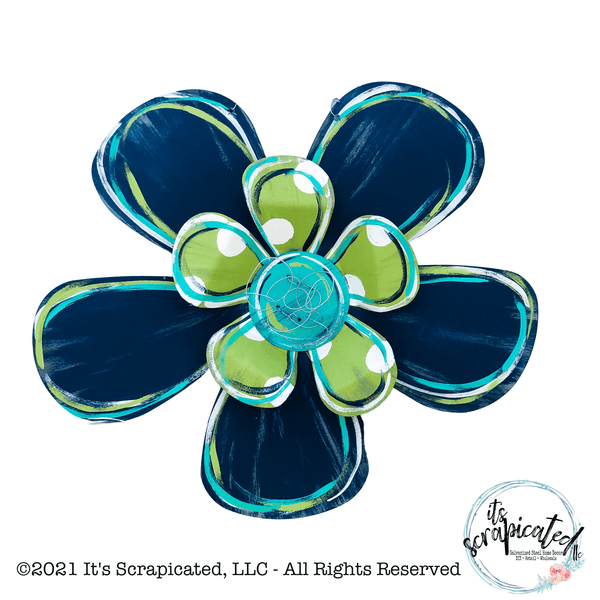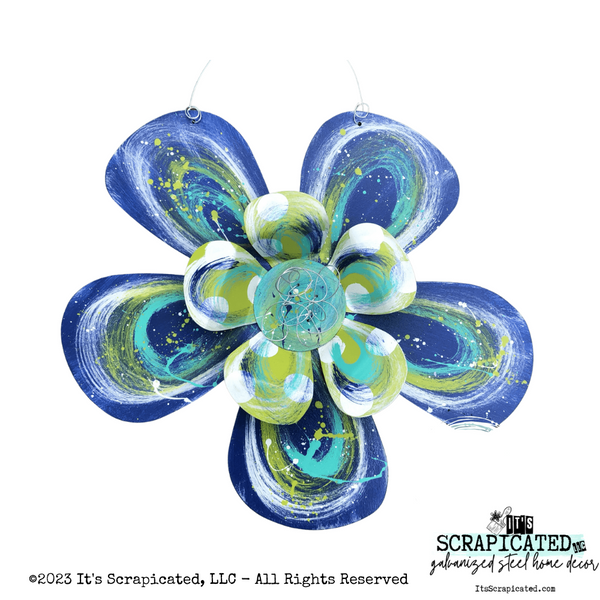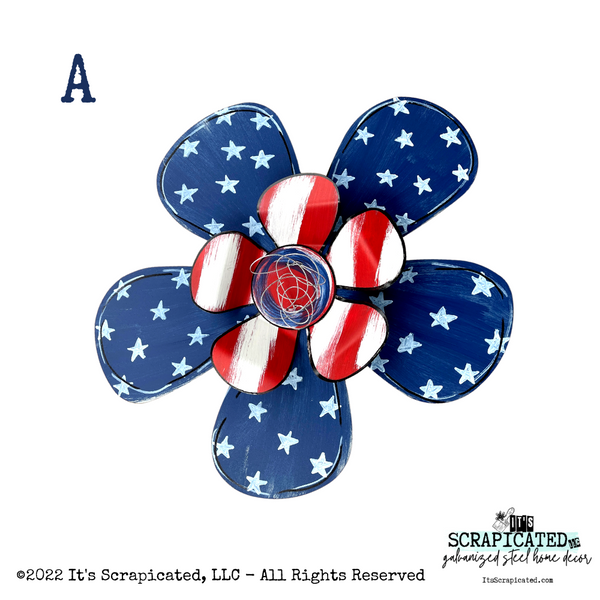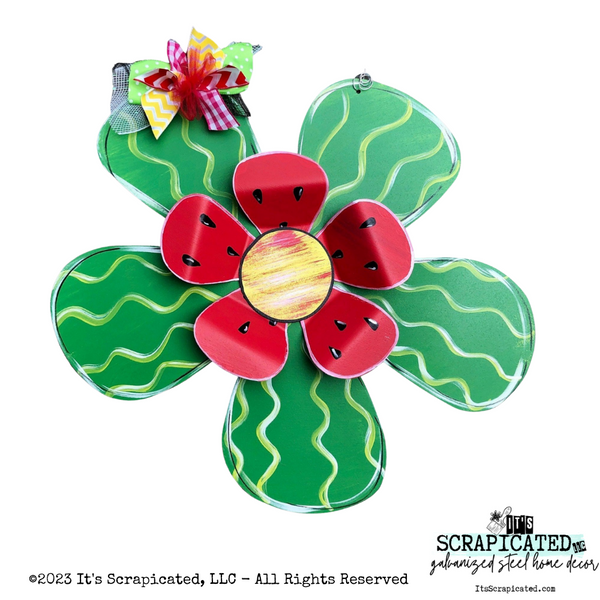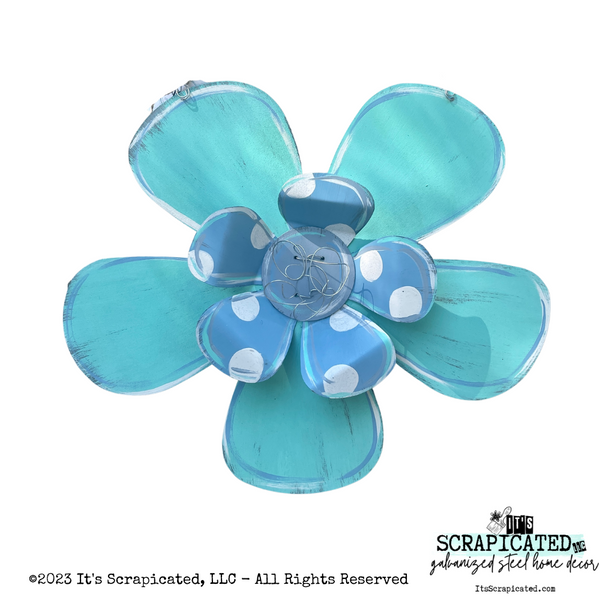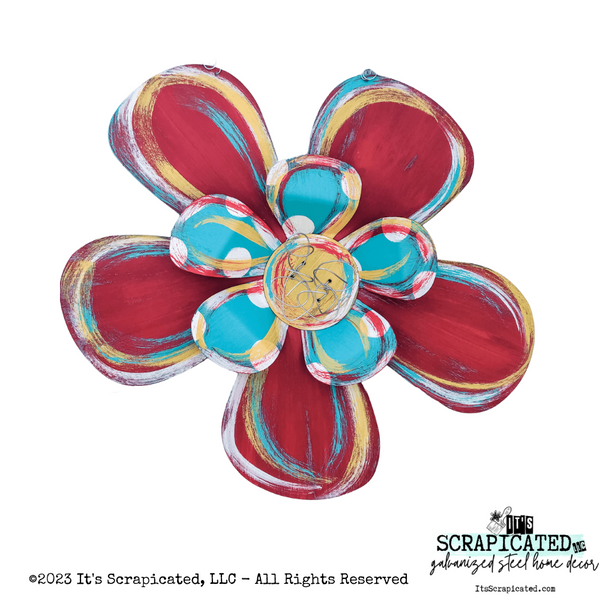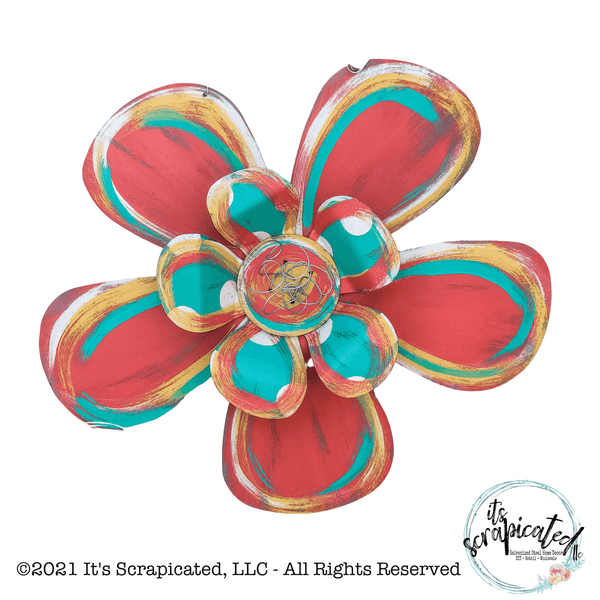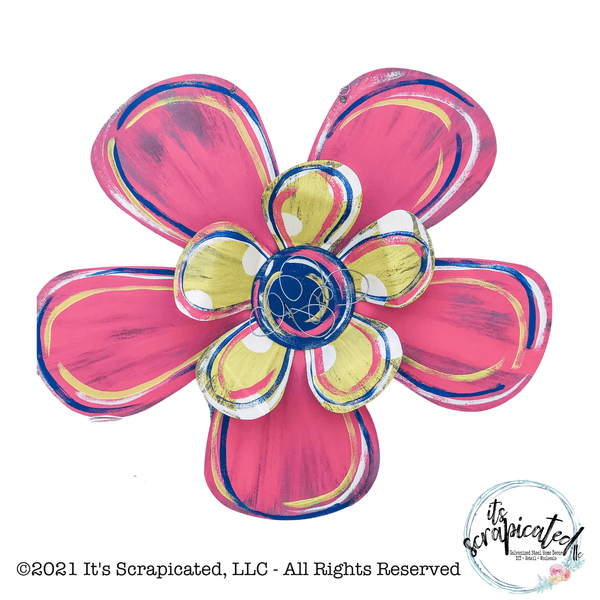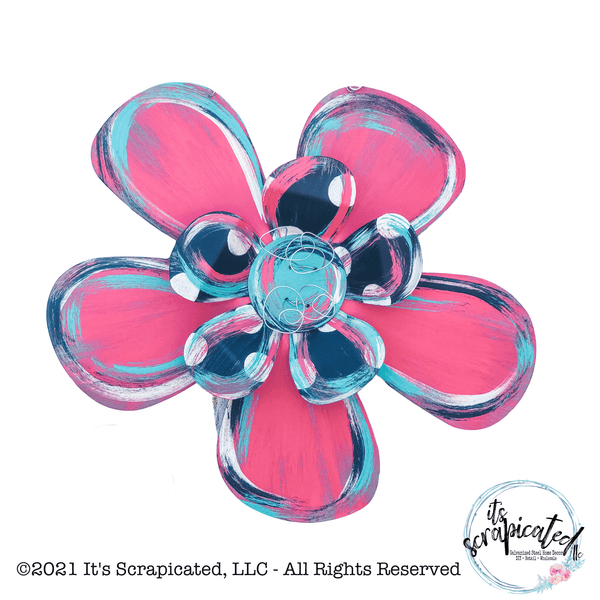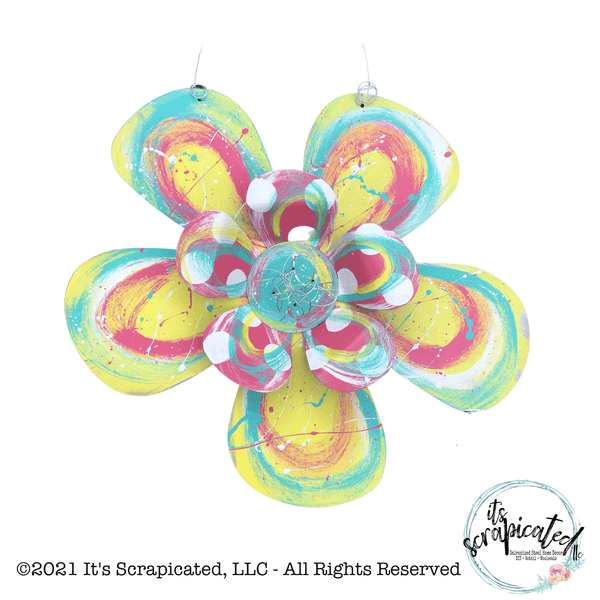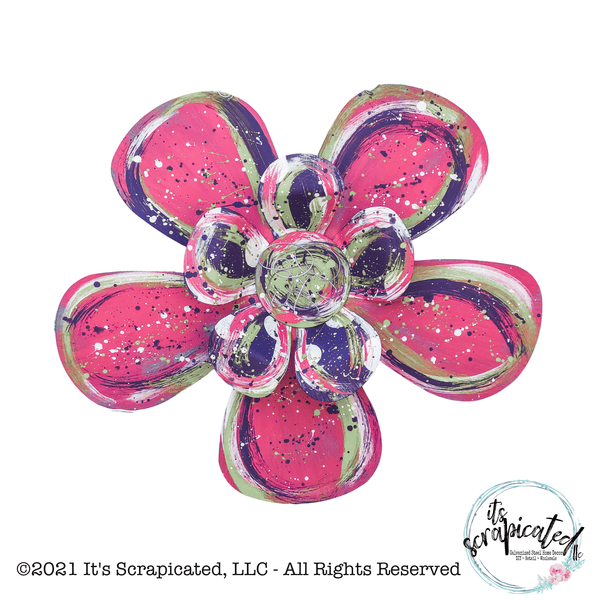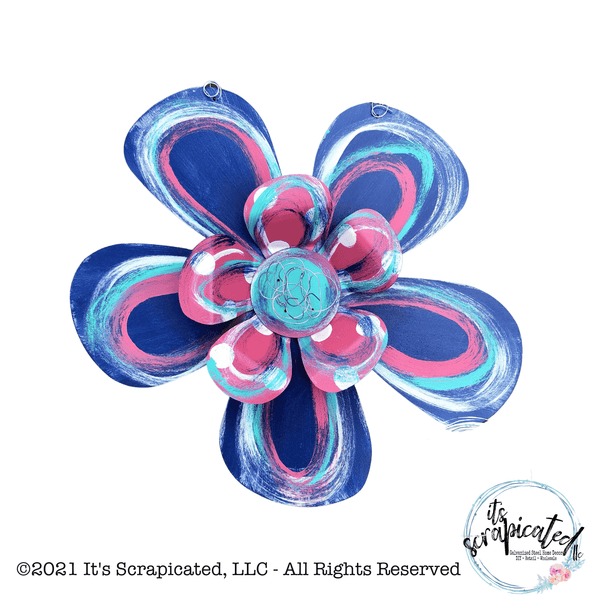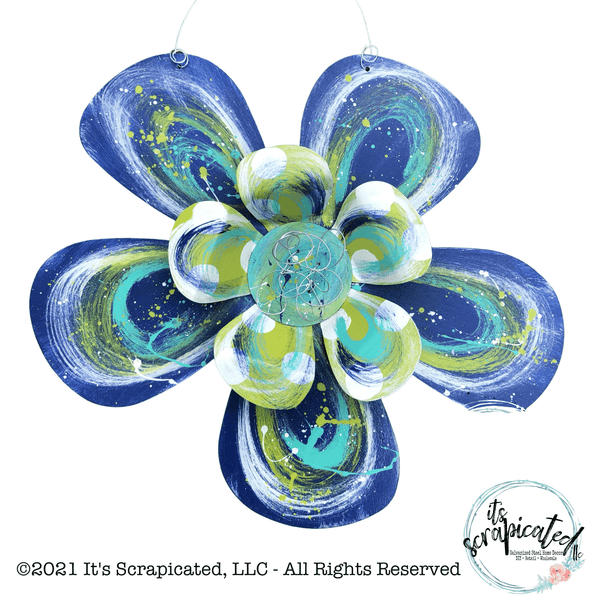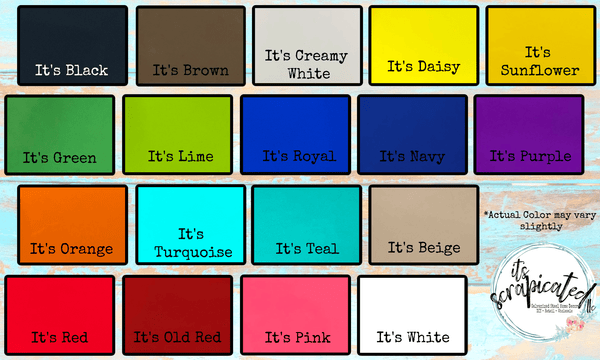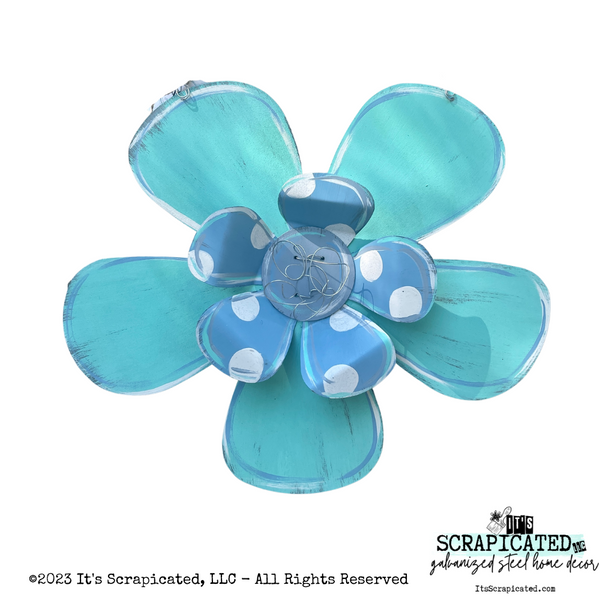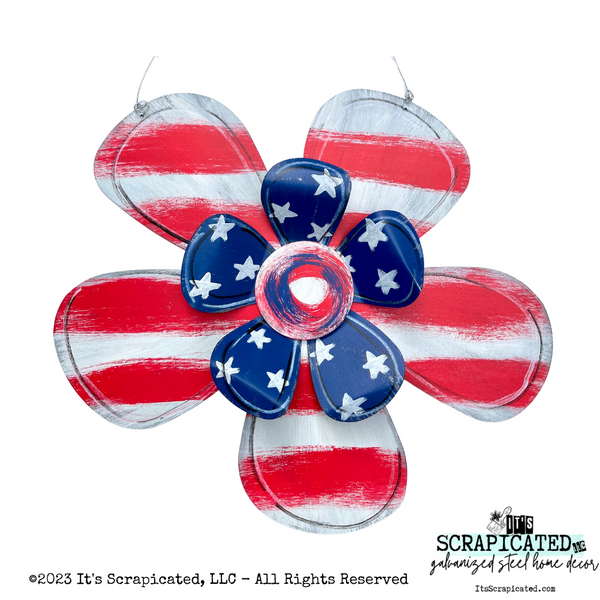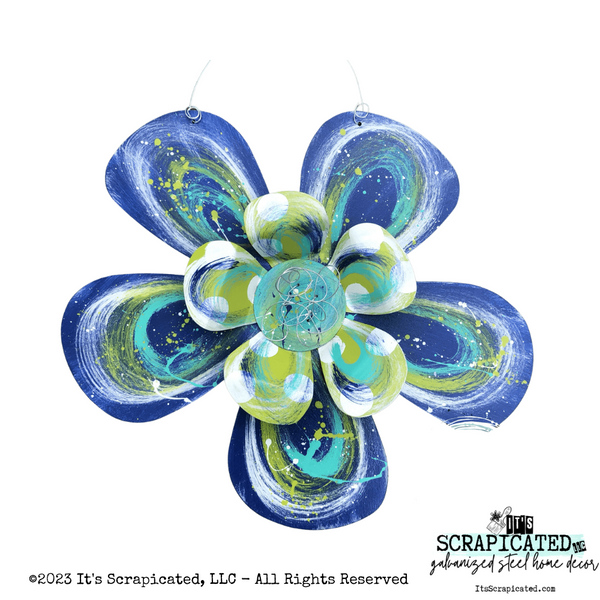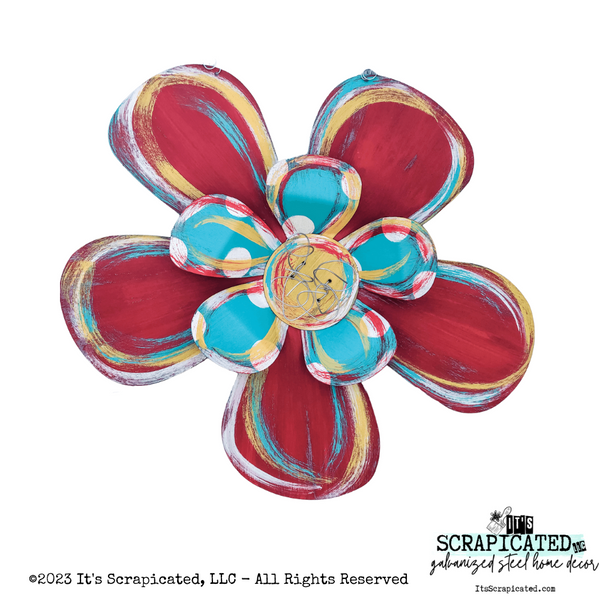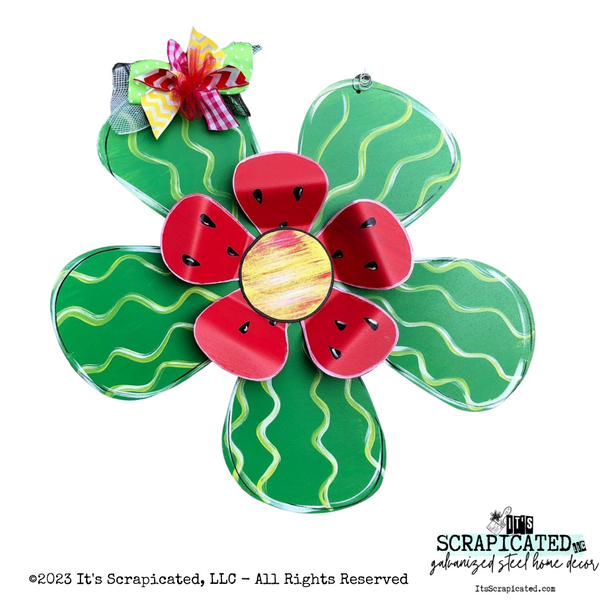 Our hand painted shapes are so much more than just door hangers. With 4 sizes to choose from, decorate your door, enhance your curb appeal or use them in your home decor!
Formally known as 3 Piece Flower
Coordinating bow (if shown in example picture) will be provided and attached. Bow will be based on ribbon availability but will coordinate perfectly with your door hanger.
Sizes -

6 Inch Diameter (2 Pieces/no wire)
9 Inch Diameter (2 Pieces/no wire)
12 Inch Diameter (2 Pieces)
24 Inch Diameter (3 Pieces)
36 Inch Diameter (3 Pieces - Too big for door)

Looks great with so many Porch Candy® designs! Try it with our Bloom Porch Candy® Design!
All products are hand painted, please expect slight variations in appearance. All products are galvanized steel (no rust) and made to weather the elements.
While we pride ourselves on shipping your order very quickly; please allow 7-10 days as each item is completely handmade just for you. :)
Thank you so much for these kind words! We love what we do and that you love it too!
It's Scrapicated, LLC
Beautiful
The flower I received is just amazing. Can't wait to hang it.
Connie, We are so happy you love your Welcome Flower and we hope it looks amazing on your door!
It's Scrapicated, LLC
Flower
I give the flower as a Retirement gift and she loved it!!
What a nice gesture! The Welcome flower makes the perfect gift, we are so happy they love it!
It's Scrapicated, LLC
Lovin' it!
Love how this turned out. My Red, White and Blue Americana Welcome Flower for my front door from Memorial Day through Labor Day. So so so love everything from It's Scrapticated!
WOW! That looks great! Love you leave it up all summer :)
Beautifully perfect!
I have 4 of these hanging in my backyard and I LOVE them! I get so many compliments! They are on my fence and have been there for over a year and still look the same as the day they went up!
That is so awesome! We love to see how our customers use our products and are so happy people notice them :) Thank you so much for your review!