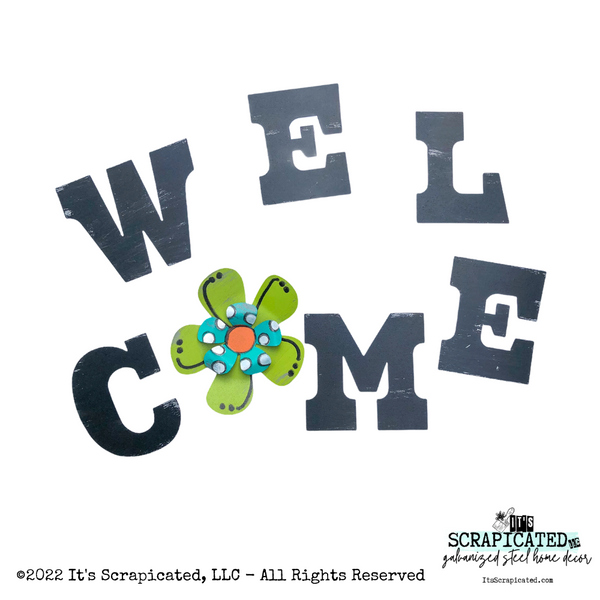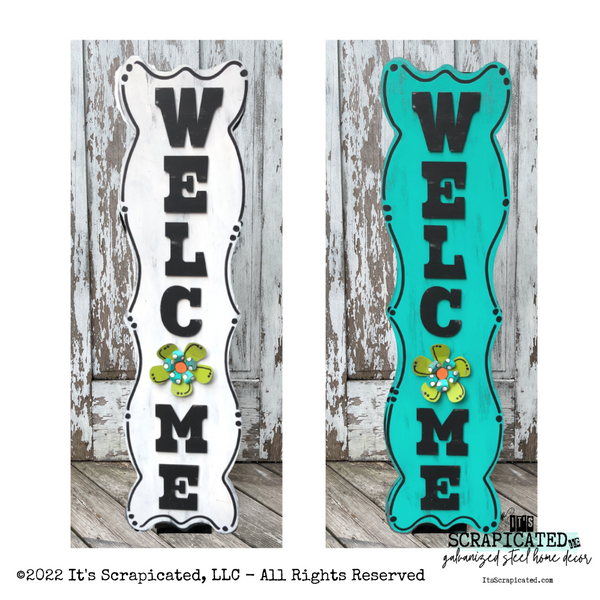 Porch Candy® is a completely changeable porch sign. Our porch sign is magnetic, reversible and makes the perfect sign to welcome your guests/enhance your curb appeal. One sign with so many designs.
WELCOME DESIGN ONLY - DISPLAY BASE SOLD SEPARATELY; found here: Porch Candy® Base
WELCOME just keeps it simple. Warm, friendly and well, welcoming! Features a beautiful double layered flower as the "O" and is perfect anywhere, anytime!
Dimensions:
Letters: 5"h by 5.5"w (distressed black)
Flower: Double layered with wire center (Lime, Teal, Orange) - 6" Diameter - See close up in pics
*While we pride ourselves on shipping your order very quickly; please allow 5-7 days as each item is completely handmade just for you.:)
Packaged in our trademarked burlap bag for easy storage
Love the welcome and so excited when can change the porch candy up with new seasons
Thank you so much for your support! We are so happy you love our Welcome design!
It's Scrapicated, LLC
LOVE Porch Candy
This welcome set makes it so easy to change for different seasons! I love getting to pick out a new 6" shape each month to go with it.
It is so fun to decide what to put up next! We are happy that you love Porch Candy®!
It's Scrapicated, LLC