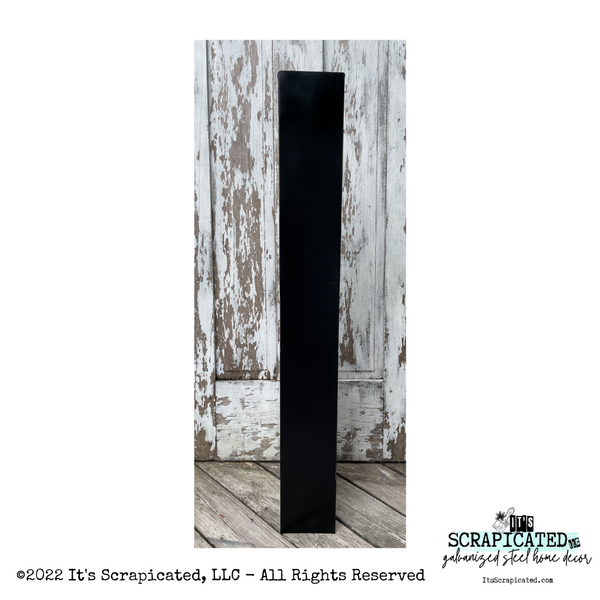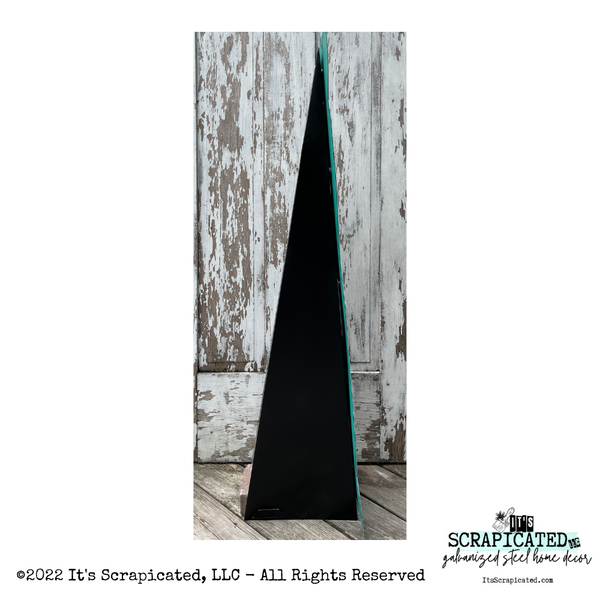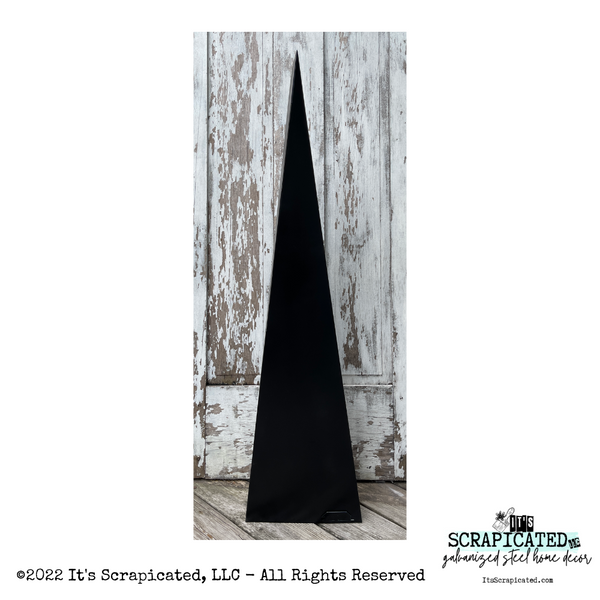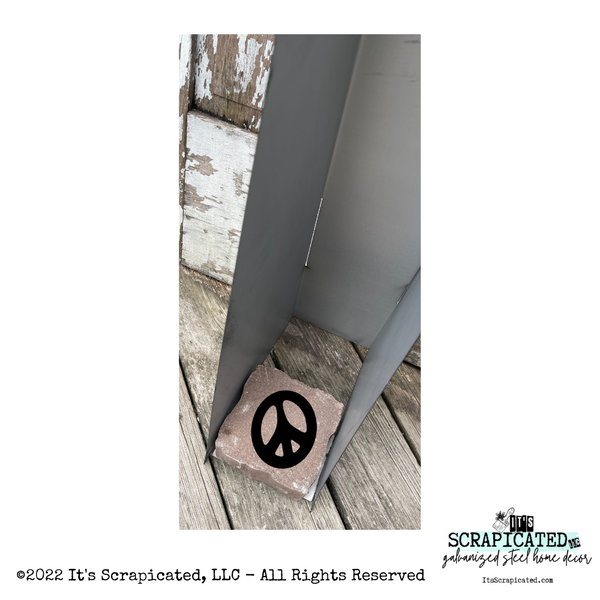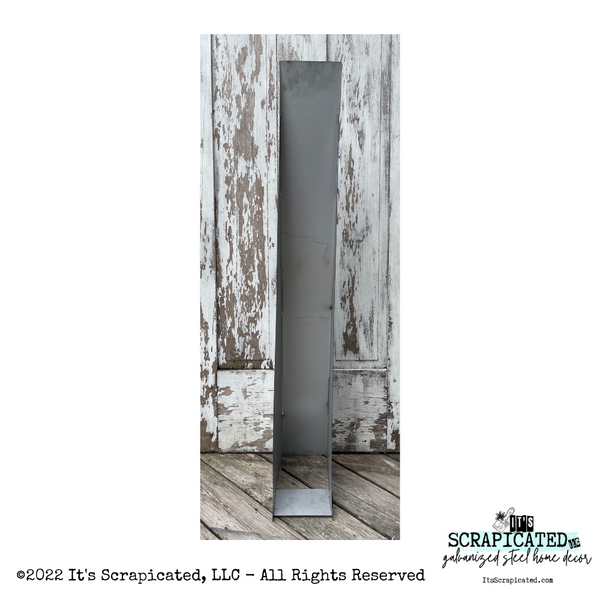 Porch Candy® is a completely changeable porch sign. Our porch sign is magnetic, reversible and makes the perfect sign to welcome your guests/enhance your curb appeal. One sign with so many designs.
PORCH CANDY® STAND ONLY! If you are looking for a Porch Candy® Complete Display Base, click one of the following links...
PORCH CANDY® COMPLETE DISPLAY BASE (ORIGINAL CREAM & TEAL)
PORCH CANDY® COMPLETE DISPLAY BASE (PICK YOUR COLORS)
Our galvanized steel base can be used to display your favorite 3 foot shapes!

This is the GALVANIZED STEEL BASE only (NO steel face plate). You can find a complete Porch Candy® base here --> Porch Candy® FREE STANDING Base (Original)
Dimensions:
Porch Candy® Stand (Galvanized Steel): 44"H X 5.5"W X 11.5"D
Comes with 15 super strong magnets
Sleek & Sturdy!
Upgraded my wooden stand to this after 2 years and while I was happy with the original, I love this! We could tell immediately it would be super sturdy and it was so cute that it came with a painted brick to hold it in place! A+ customer service, as always!
YAY! The new Porch Candy® stand really is such an improvement! We are so happy you love it as much as we do!
It's Scrapicated, LLC
Porch Stand
I've been wanting the new Porch stand for some time now. When it was the special of the month I knew it was time. The new stand does not disappoint. Now I'll be able to move stand to the pool/patio area! Love all the products!
YES! We love the new stand and how durable and sleek it is! We are so happy you love it too!
It's Scrapicated, LLC
Better than Ever!
The new steel base is absolutely amazing. A total game changer! It is slimmer and fits in more corners, yet stronger and more stable than the old wooden base. Be sure to buy your's today!
Ryan, thank you so much for this AMAZING review! We love our new base too! We always love to get reviews like this!
Thank you,
It's Scrapicated, LLC
New Stand Design
I LOVE, LOVE, LOVE the new stand design! This version is very sleek looking without the black piece of wood showing below the face plate. With the brick in the bottom of the stand, it's very sturdy. No worries of blowing over. The previous wood stand in used in the "Fall" picture. The new sleek metal design is used in the "Happy Birthday" picture.
Jan, thank you so much for your review! We are so happy you love the new design as much as we do!
It's Scrapicated, LLC