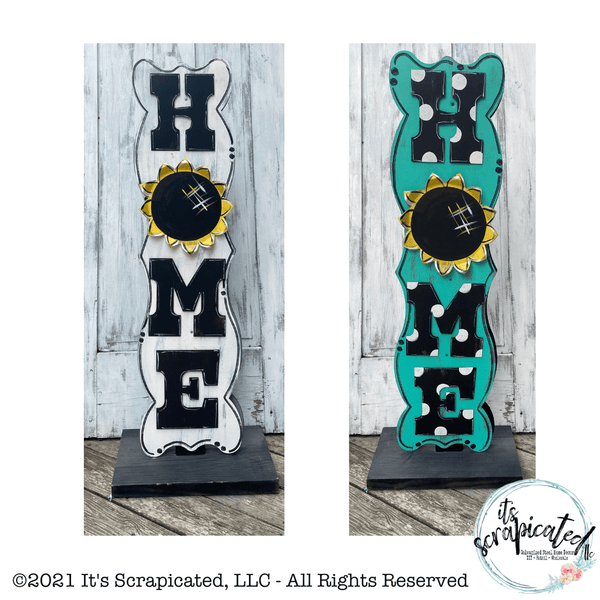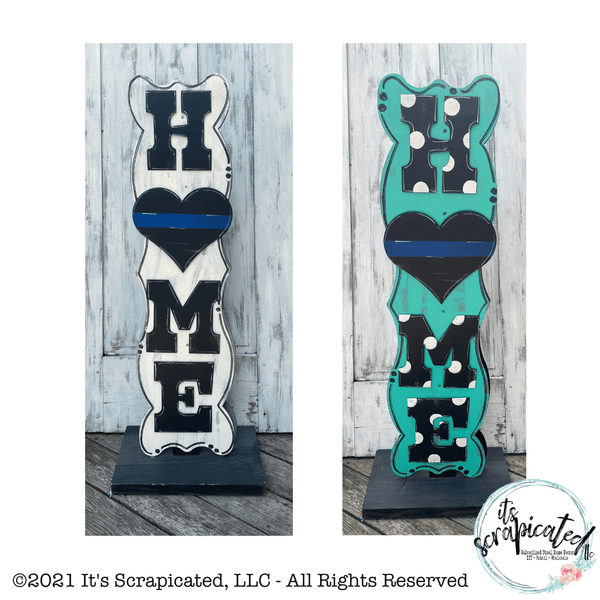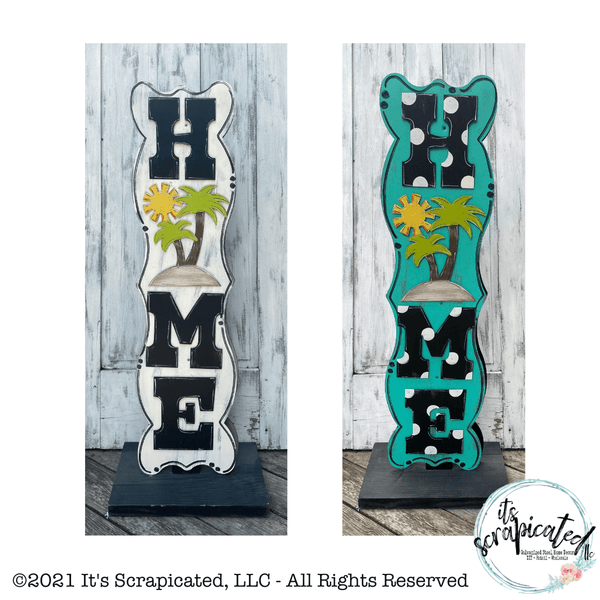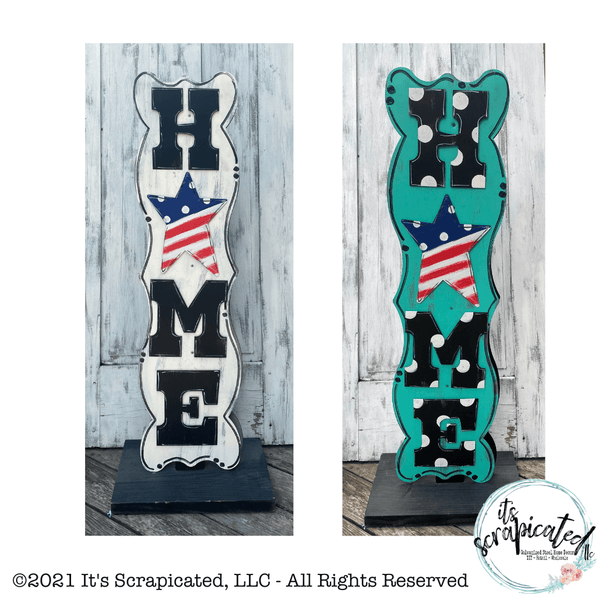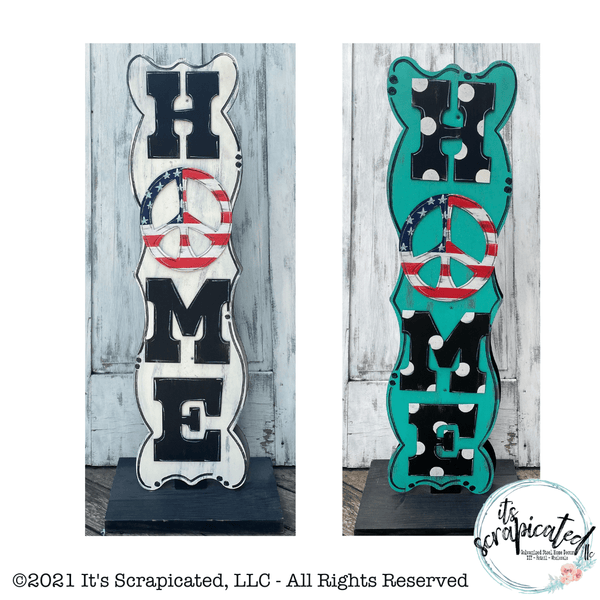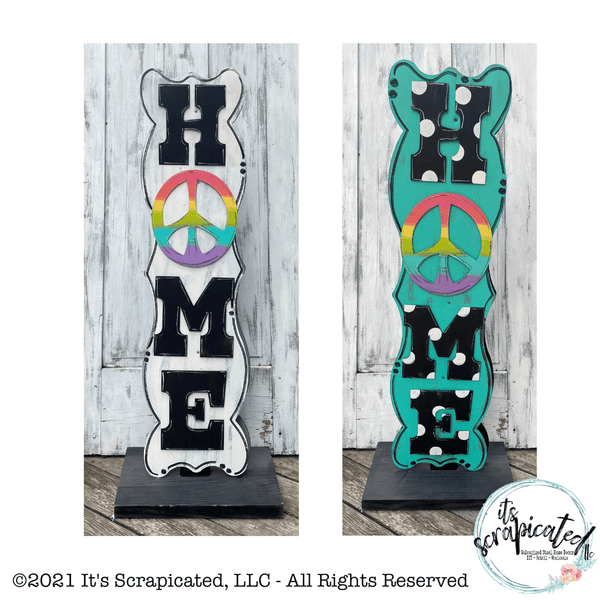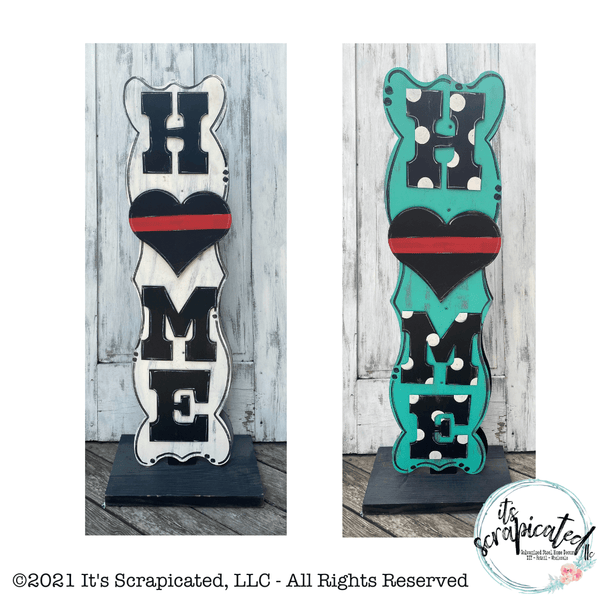 Porch Candy® is a completely changeable porch sign. Our porch sign is magnetic, reversible and makes the perfect sign to welcome your guests/enhance your curb appeal. One sign with so many designs.
HOME DESIGN ONLY - DISPLAY BASE SOLD SEPARATELY; found here: Porch Candy® Base
THIS IS MADE TO ORDER - PLEASE ALLOW 7-10 DAYS
Customize your Porch Candy® Display Base with our HOME Design Set. HOME can be painted in Black, Grey or Navy and can either have polka dots or not. It comes with your choice of 12 Inch Shape! The possibilities are endless!

Dimensions:
6 Pieces
Letters:

H - 12"H X 10"W
M - 12"H X 12"H
E - 12"H X 10"W
O - your choice of 12 Inch Shape
Check out all of our 12 Inch Shapes options here - 12 Inch Shapes
All Porch Candy® is hand painted, please expect slight variations in appearance. All products are galvanized steel (no rust) and made to weather the elements.
Packaged in our trademarked burlap bag for easy storage.

While we pride ourselves on shipping your order very quickly; please allow 7-10 days as each item is completely handmade just for you. :)
Thin blue line HOME
Absolutely adorable!! Purchased 2 - one for my daughter in law and one for my mother in law. My step son works for the ISP and my sister in law is a cop in Missouri.
#backtheblue
#bluelivesmatter
We are so happy you LOVE our HOME Porch Candy® design! Thank you so much for taking the time to leave a review & we thank your family for their service!
#backtheblue
It's Scrapicated, LLC