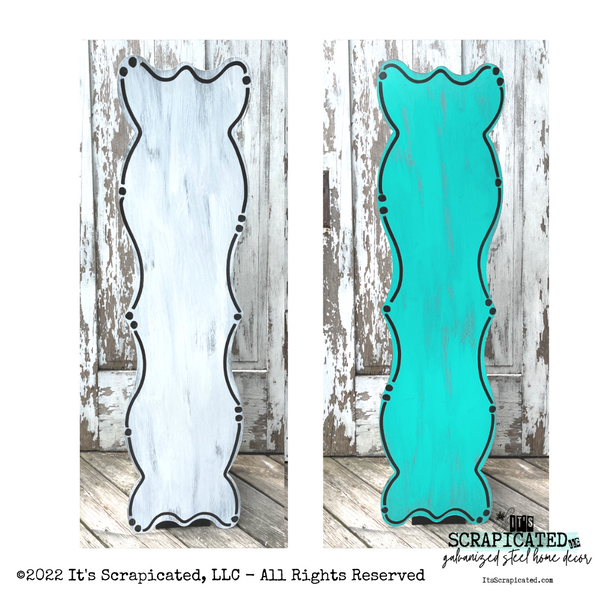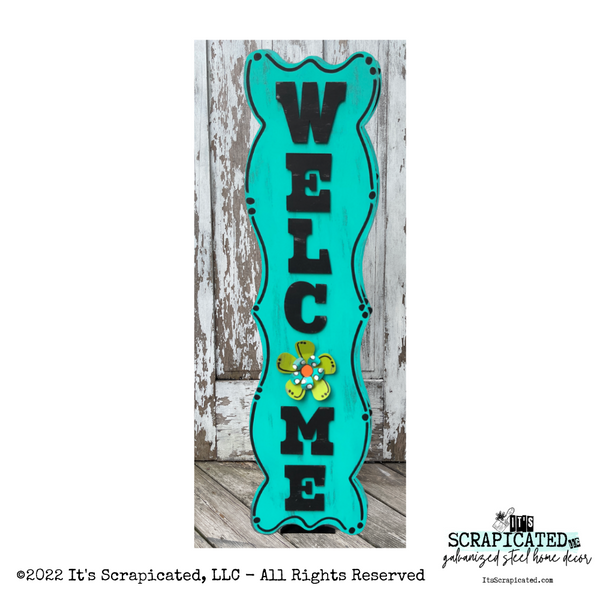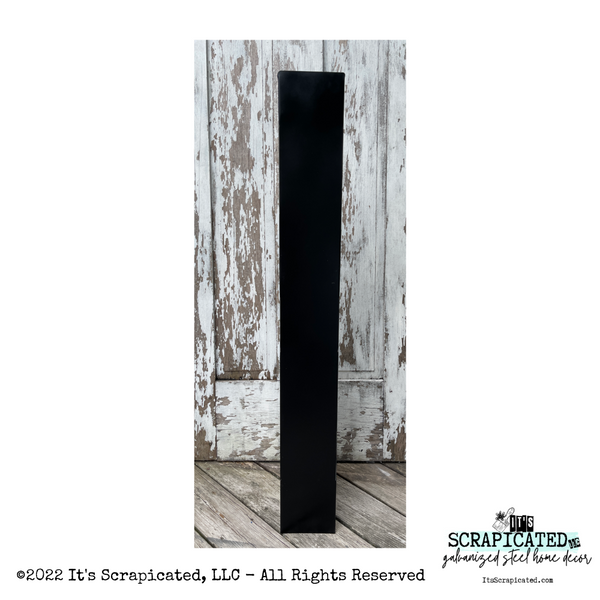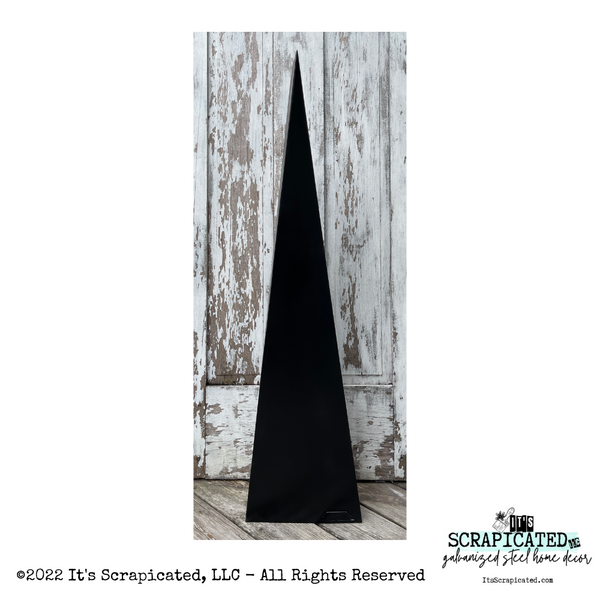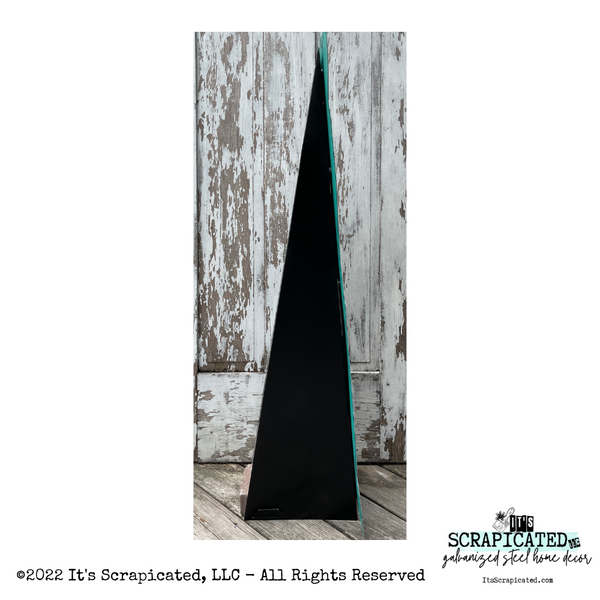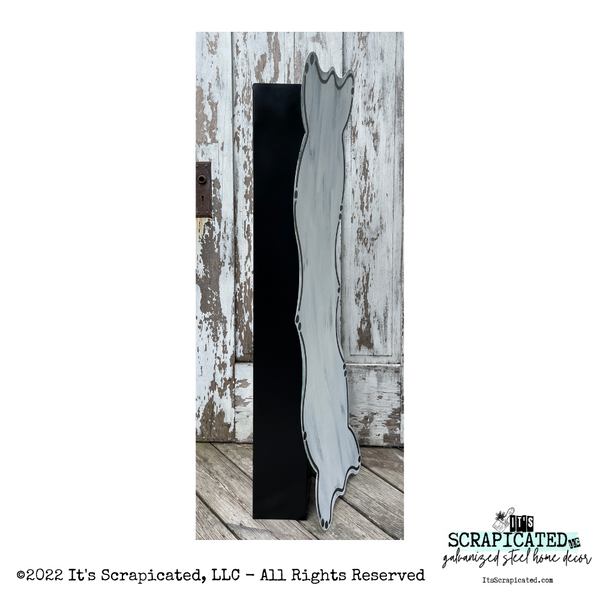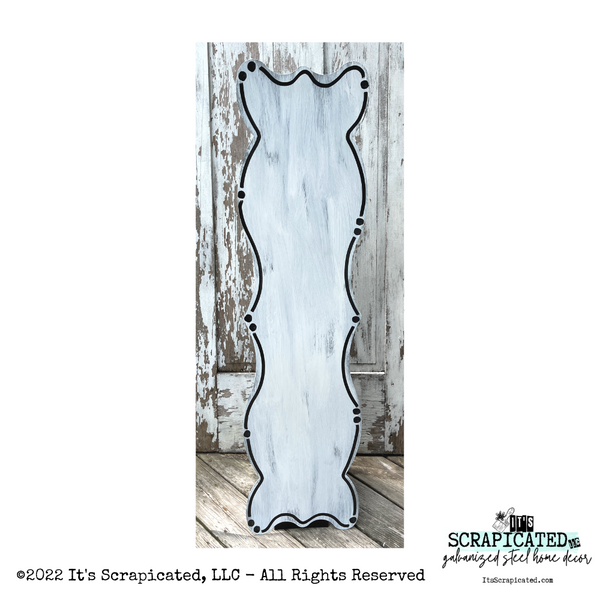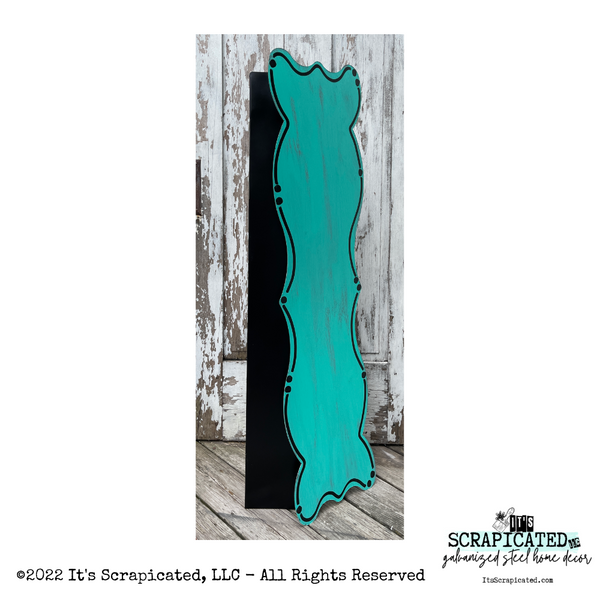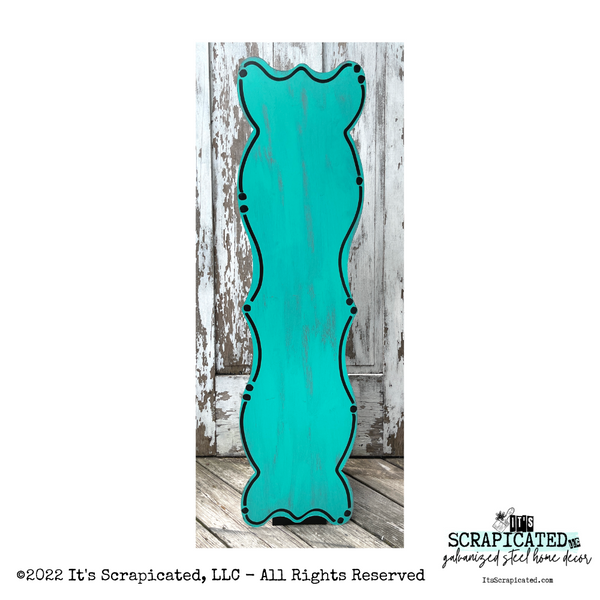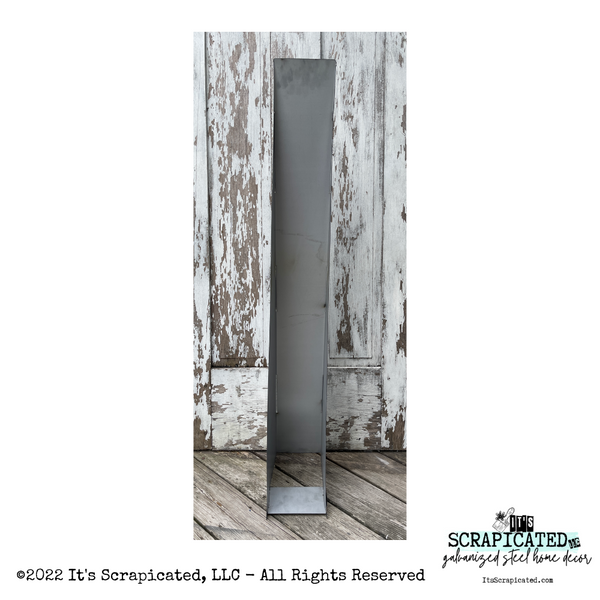 Porch Candy® is a completely changeable porch sign. Our porch sign is magnetic, reversible and makes the perfect sign to welcome your guests/enhance your curb appeal. One sign with so many designs.

Effective September 1st, 2021, The Porch Candy® Display Bases (Stand + Face Plate) are fully constructed of galvanized steel for longevity, strength, full weather resistance and style.
You can view all Porch Candy® Display Base options here - Porch Candy® Display Bases
Our COMPLETE DISPLAY BASE (Stand + Face Plate) - The face plate is cream on one side, signature teal on the other and is our curvy shape. If you would like to choose the color and shape of your face plate, click here - Porch Candy® - COMPLETE DISPLAY BASE (PICK YOUR COLOR & SHAPE)

Our FOUR FOOT TALL free-Standing base is a beautiful addition to your decor. While it was initially designed and created for your porch it looks beautiful pool-side, deck-side and even inside (imagine it tucked into a corner in your home or on your hearth - sheer awesomeness).
***INCLUDES*** - You will get the black galvanized steel stand plus the curvy galvanized steel face plate painted It's Creamy White on one side and It's Teal on the other and 35 super strong magnets.

Dimensions:
Overall: 48"H X 11.5" W X 12"D

Face Plate: 48"H by 11.5W
Porch Candy® Stand (Galvanized Steel): 44"H X 5.5"W X 11.5"D
Branded Weight: 2.5"H X 5.5"W X 5.5"D
(Picture shown with Welcome Design Set see all Porch Candy® Designs
Thank you so much for my special order! We love it so much💙
Amazing
Love Tim his porch candy! Now I have to buy all the fav sayings!
That is the best part about Porch Candy®...One sign and so MANY designs. We hope you have fun picking out your favorites!
It's Scrapicated, LLC
Love this product.
As a veteran porch candy customer, I already loved this product but the new base is an excellent upgrade to my existing set. Can not wait to use the new face plate for a Christmas project!! So many uses - so much creativity and options for decorating your space your way.
We love to hear this Tina!
Please send us pictures of your creativity, as this is our favorite part of what we do...seeing our products in the 'wild'!
It's Scrapicated, LLC
Wonderful
Great product. Love the new design
Erin,
We are so happy you love the new steel Porch Candy® Complete Display Base! Thank you for your kind words!
It's Scrapicated, LLC
Awesome
I absolutely love my new porch candy decorations!! Thank you so much!!
Yay! We are so excited you love Porch Candy® as much as we do!
Thank you for the great review!
It's Scrapicated, LLC