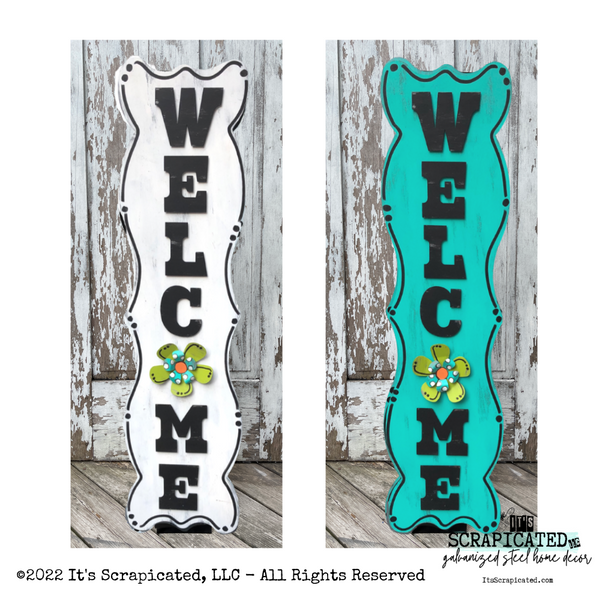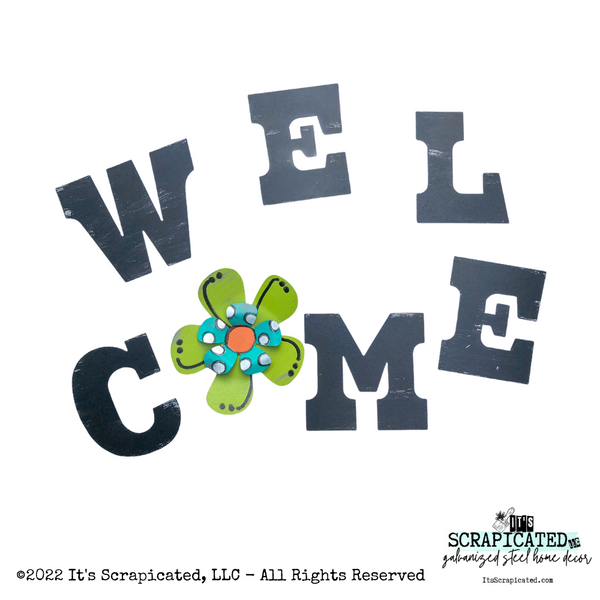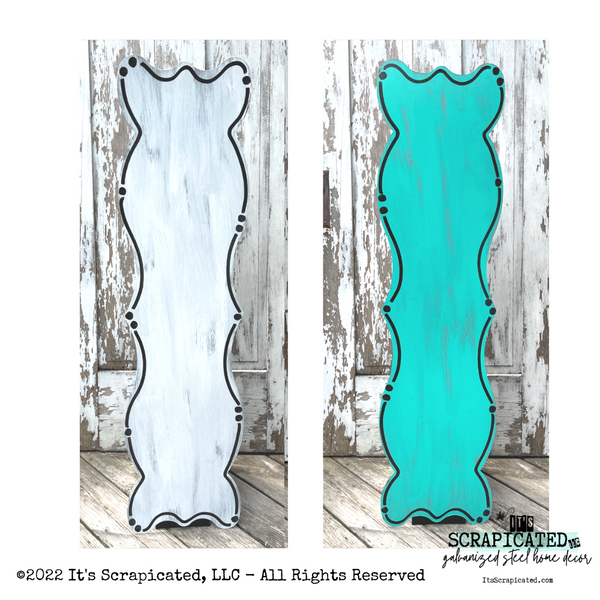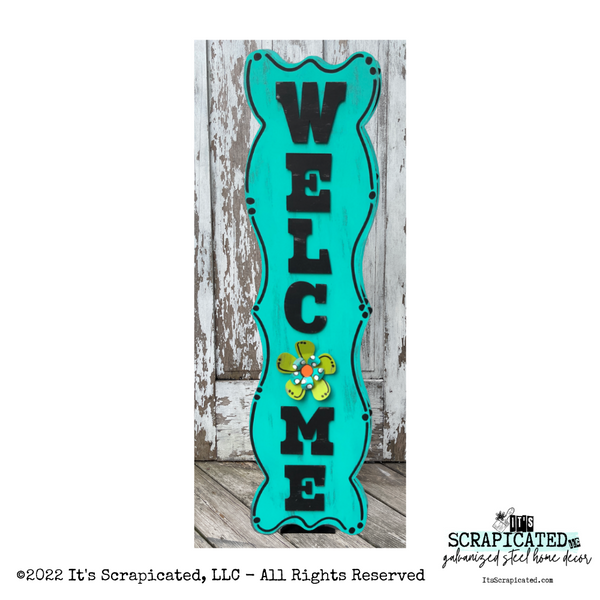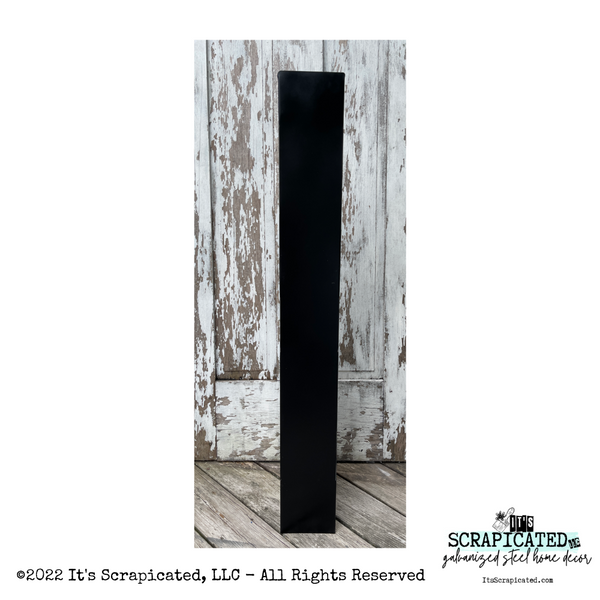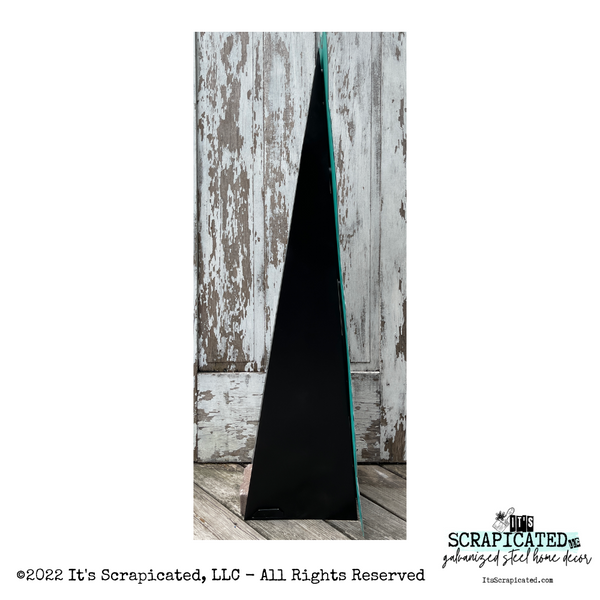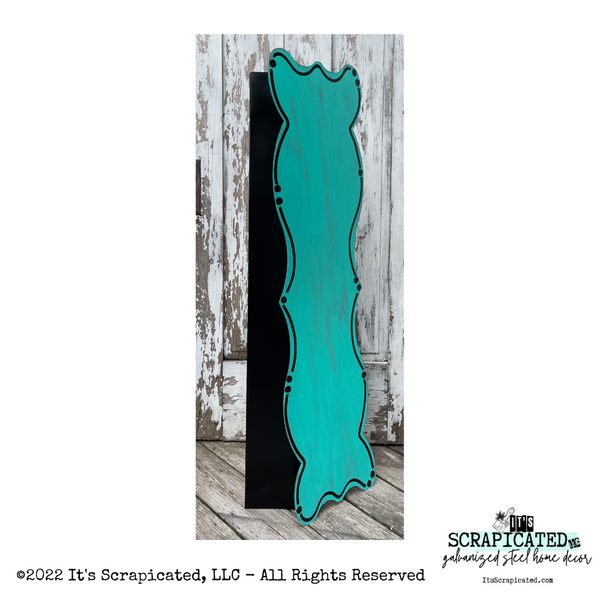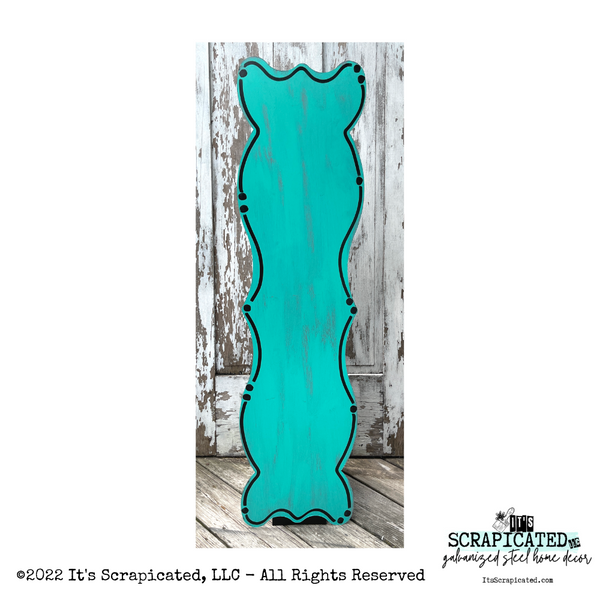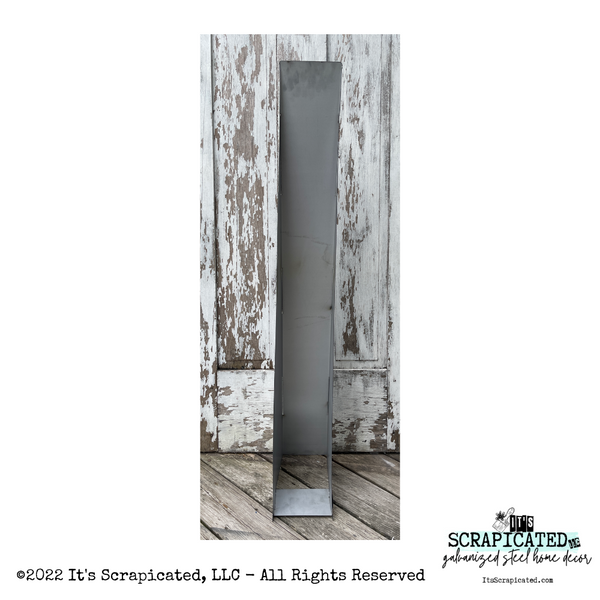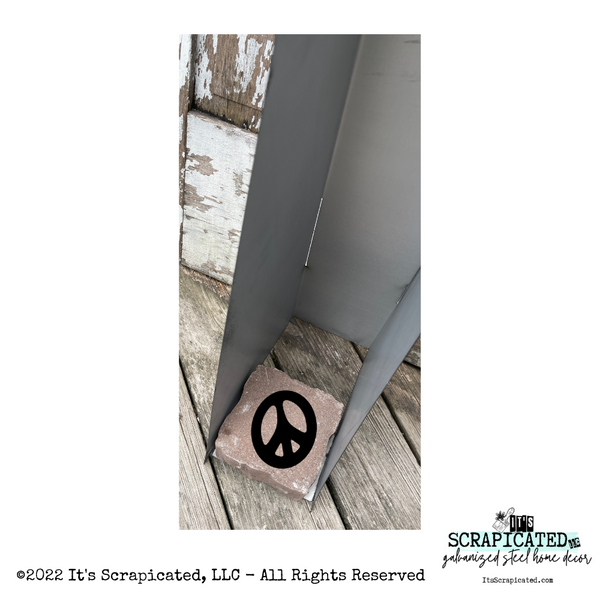 Our MOST popular Porch Candy® design set perfectly paired with our original base. This is the perfect set to start your collection!
Bundle includes:
Porch Candy® Complete Display Base
Porch Candy® - Welcome Design Set
Super Strong Magnet Set - Quantity of 30
--------
Our Complete Display Base - Cream on one side, signature teal on the other.
Our FOUR FOOT TALL free-Standing base* is a beautiful addition to your decor. While it was initially designed and created for your porch it looks beautiful pool-side, deck-side and even inside (imagine it tucked into a corner in your home or on your hearth - sheer awesomeness).
Double sided - Display your design on either side - you choose. One side is Teal, the other side is a warm beautiful cream and each colored panel is galvanized steel so you betcha it will withstand the elements of being outside.
Dimensions:
Overall: 48"H X 11.5" W X 12"D

Face Plate: 48"H by 11.5W
Porch Candy® Stand (Galvanized Steel): 44"H X 5.5"W X 11.5"D
Branded Weight: 2.5"H X 5.5"W X 5.5"D
Welcome Design Set
WELCOME just keeps it simple. Warm, friendly and well, welcoming! Features a beautiful double layered flower as the "O" and is perfect anywhere, anytime!
Dimensions:
Letters: 5"H by 5.5"W (distressed black)
Flower: Double layered with wire center (Lime, Teal, Orange) - 6" Diameter - See close up in pics
All Porch Candy® is hand painted, please expect slight variations in appearance. All products are galvanized steel (no rust) and made to weather the elements.
Packaged in our trademarked burlap bag for easy storage.
While we pride ourselves on shipping your order very quickly; please allow 7-10 days as each item is completely handmade just for you. :)