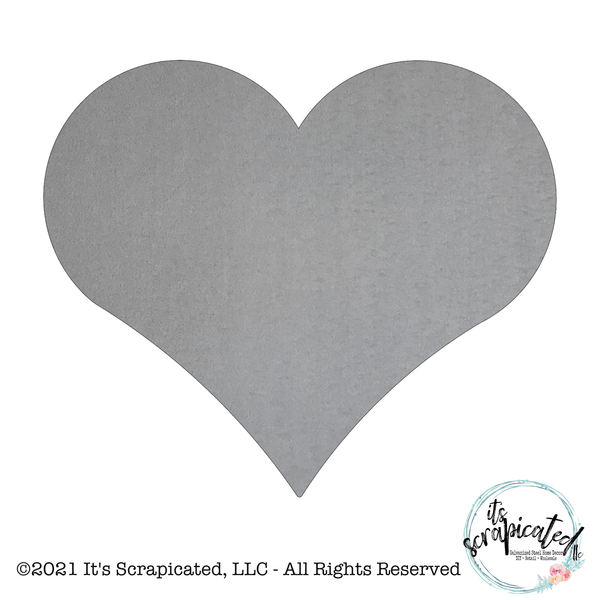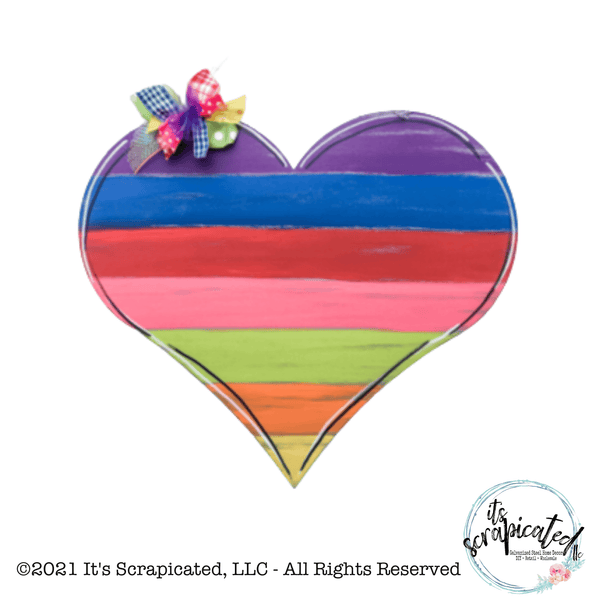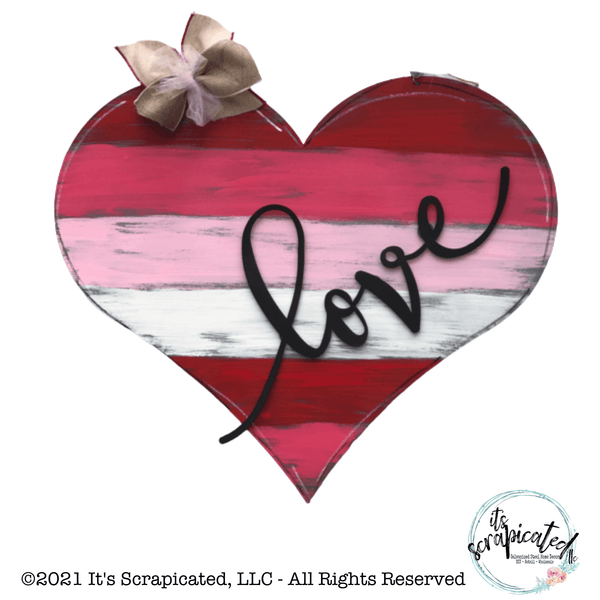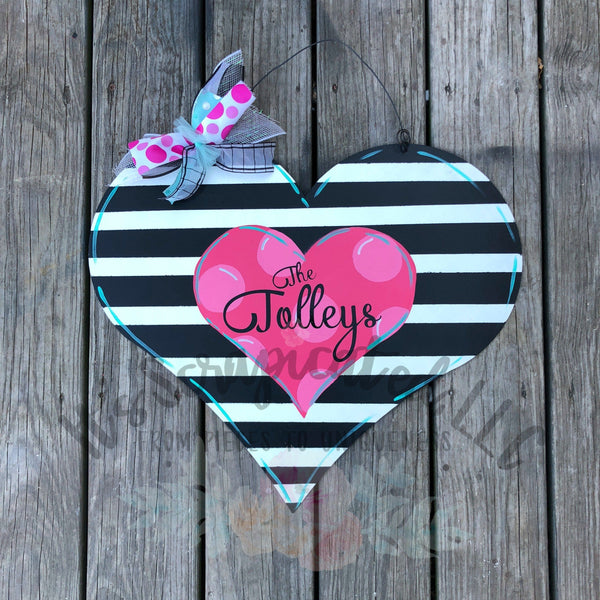 24 gauge galvanized steel bare metal shape for at home DIY/crafting.
Sizes:
6 Inch - 5"H x 6"W
12 Inch - 10"H x 12"W
24 Inch - 20.5"H x 24"W
36 Inch - 30.5"H x 36"W
Metal is cut twice weekly; please allow 5-7 days for pick up and/or shipping notification.
Any/all completed project pictures shown are example(s) only of what can be made using this shape.
Retail purchase of example picture can be found here -

Good Quality
After following along with Tammy with the heart kit, it gave me the confidence to try another heart on my own to give as a gift. Turned out great! Thanks!
This is AMAZING news and we love to hear it! We are so happy you found the confidence to create on your own!
It's Scrapicated, LLC