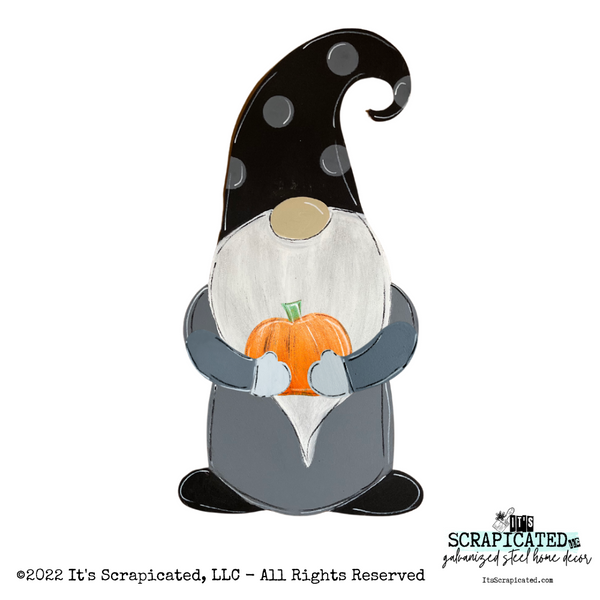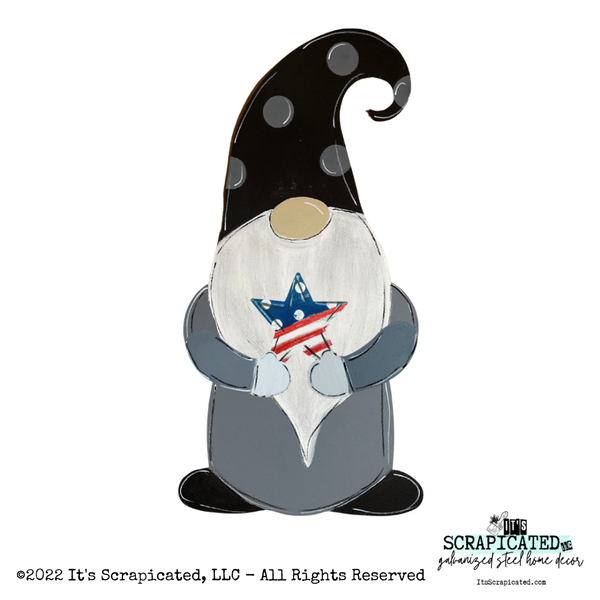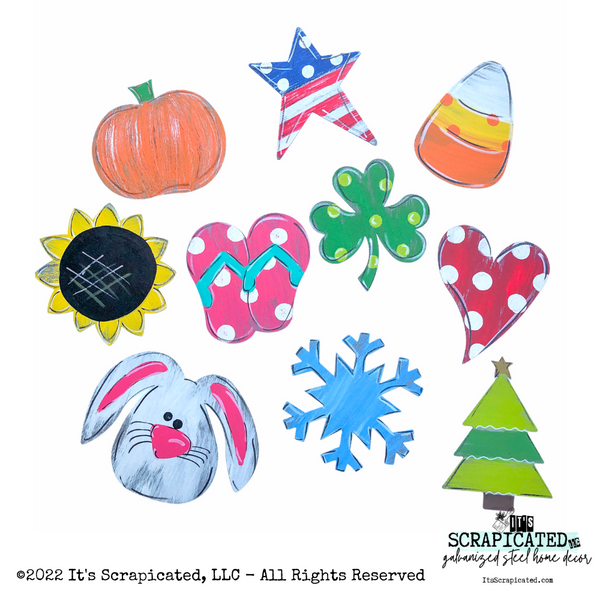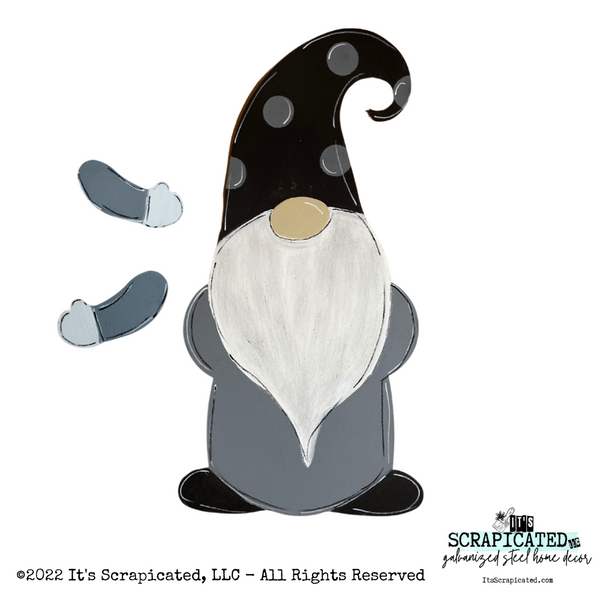 Our hand painted shapes are so much more than just door hangers. With 4 sizes to choose from, decorate your door, enhance your curb appeal or use them in your home decor!
Who LOVES gnomes?
Our adorable gnome comes in a 24 Inch or 36 Inch!
Hang him on your door or use our shape stands to put our 24 Inch in your house or landscaping and put the 36 Inch on your Porch Candy® Display Base!
Keep your decor fresh and new all year round with our ADORABLE Changeable Gnome! He has detachable arms so he can hold any of our 6 Inch or 12 Inch Shapes! Change the shapes out for every season!

He comes with one 6 or 12 Inch shape depending on what size of gnome you order. Choose one from the 10 shown in picture below or anything that is currently being sold on the website.

Porch Candy® Free Standing Display Base
Sizes -
24 Inch - 24"H X 12"W (6 super strong ceramic magnets are included to attach the 6 Inch shape.)

36 Inch - 36"H X 18"W (10 super strong ceramic magnets are included to attach the 12 Inch shape.)

All products are hand painted, please expect slight variations in appearance. All products are galvanized steel (no rust) and made to weather the elements.
While we pride ourselves on shipping your order very quickly; please allow 7-10 days as each item is completely handmade just for you. :)
Gift purchase
I purchased the changeable gnome and stand for my sister's birthday. She absolutely loves it and has even purchased a few new shapes for him to hold. It is so cute in front of her porch for everyone to see!
He is so cute! We are happy to hear that your sister loves him as much as we do!
It's Scrapicated, LLC
Gnome
Love the GNOME! It's so cute and will be a great addition to my yard!
Adorable
Purchased for a Mother's Day gift. This is an adorable addition to the front door. My mother LOVED the gift! Customer service was exceptional. Owner noticed billing and shipping addresses were different so she reached out to me so that we could add a note to the gift.