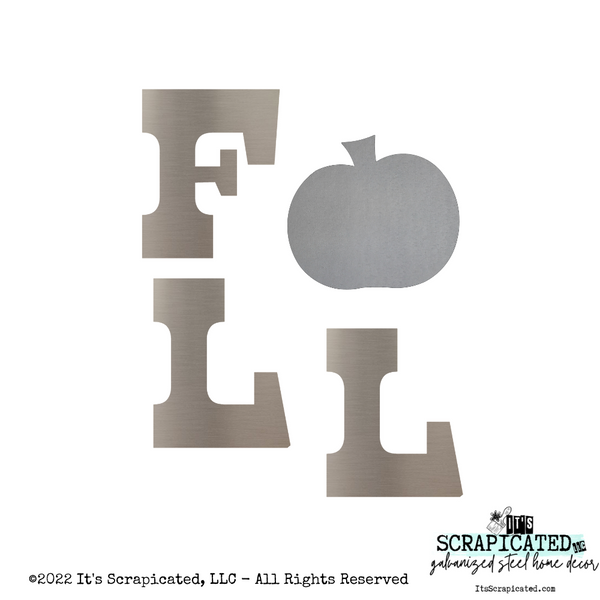 This bundle is to be used with our Vertical Sign with Stand Virtual DIY Workshop. This is bare metal for you to create at home.
24 gauge galvanized steel bare metal shape for at home DIY/crafting.
Sizes:

F - 6"H X 12"W

A - Pumpkin 5.5"H X 6"W

L - 6"H X 5"W
L - 6"H X 5"W
Metal is cut twice weekly; please allow 5-7 days for pick up and/or shipping notification.
Any/all completed project pictures shown are example(s) only of what can be made using this shape.