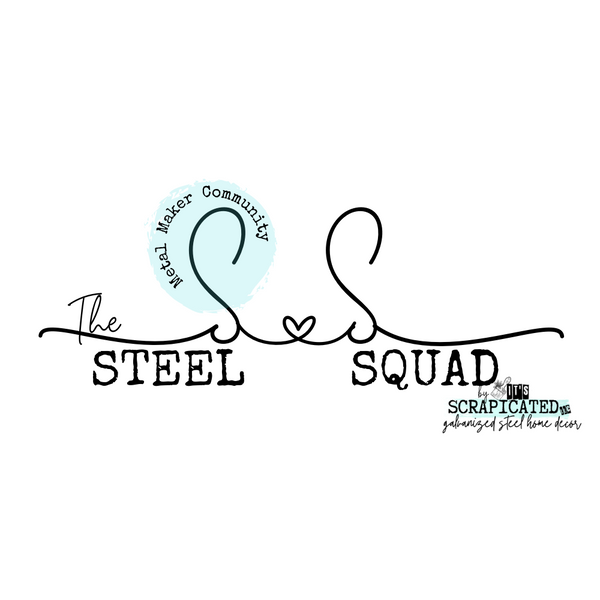 Our brand new Steel Squad!!!
Paid monthly membership community for steel makers. Whether you are a leisure crafter and make crafts just for fun or are using steel in you business, this group is just for you.
Included in monthly subscription-
Non-Wholesalers -
20% off all bare metal including Porch Candy®
10% off all completed products including Porch Candy®

Wholesalers - (Business to Business - requires Retail Tax ID)
40% off all bare metal shape for Wholesalers
35% off bare metal Porch Candy® for Wholesalers
30% off of all completed products including Porch Candy®
Every month you will also get -
- FREE 12 Inch of NEW shape(s)
- 5 Canva graphics/templates to be used for social media
- Stencils/templates for monthly project shapes
- Original project ideas
- Paint techniques and tutorials
- Access to Steel Squad library
- Private Facebook group - a community of like minded creatives from which to learn and grow
Love this group!
The Steel Squad gives me creative inspiration! Tammy shares tips for painting on metal, and teaches new techniques. It is also great as a small business owner, because you can ask anything and Tammy will help/guide you! She spoils us!! 💜
Group
Excited about this group!
We are SO EXCITED too! Thanks so much for being one of the first, we can not wait!
It's Scrapicated, LLC