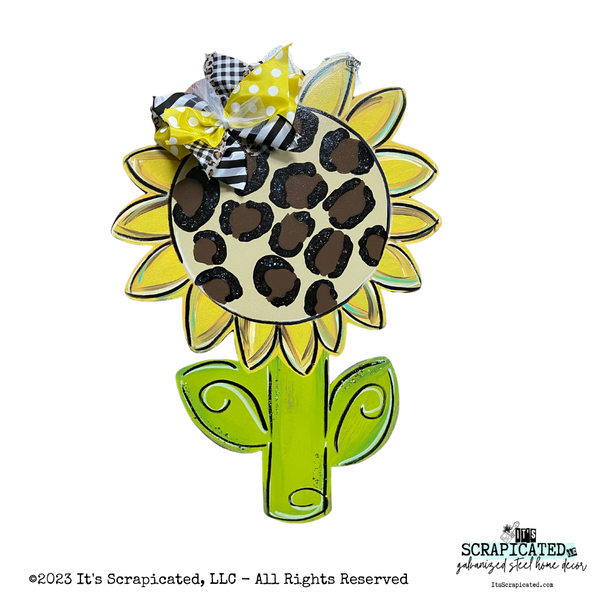 Our hand painted shapes are so much more than just door hangers. With 4 sizes to choose from, decorate your door, enhance your curb appeal or use them in your home decor!


Introducing our Sunflower with Stem door hanger, a captivating fusion of natural beauty and wild elegance.
This unique door hanger features a vibrant sunflower bloom with a striking leopard center, creating a stunning focal point for your home.

Sizes:

24 Inch - 24"H X 16.75"W
Looks amazing with our Enjoy Today Porch Candy® Design Set
All products are hand painted, please expect slight variations in appearance. All products are galvanized steel (no rust) and made to weather the elements.
While we pride ourselves on shipping your order very quickly; please allow 7-10 days as each item is completely handmade just for you. :)