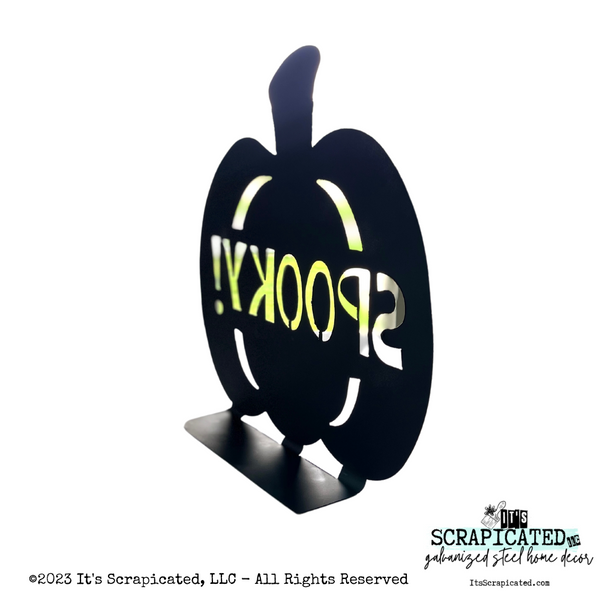 Embrace the thrill of Halloween with a touch of mystery! Crafted from galvanized steel, this captivating pumpkin stands tall, featuring a spine-chilling carved design that adds an air of suspense to your decor.
Display it indoors or outdoors to create an atmosphere of haunting allure for your Halloween festivities. You will have it for years to come ushering in the Halloween season.

Ignite the excitement of the season with this standing metal pumpkin, casting an eerie spell on your space. Let its enigmatic carved details captivate your imagination and capture the essence of Halloween's shadowy enchantment.
Sizes - 
22 Inch - 22"W X 22"W
Generic brick for weight not provided but recommended.
Want to light yours up? Check out this awesome light HERE