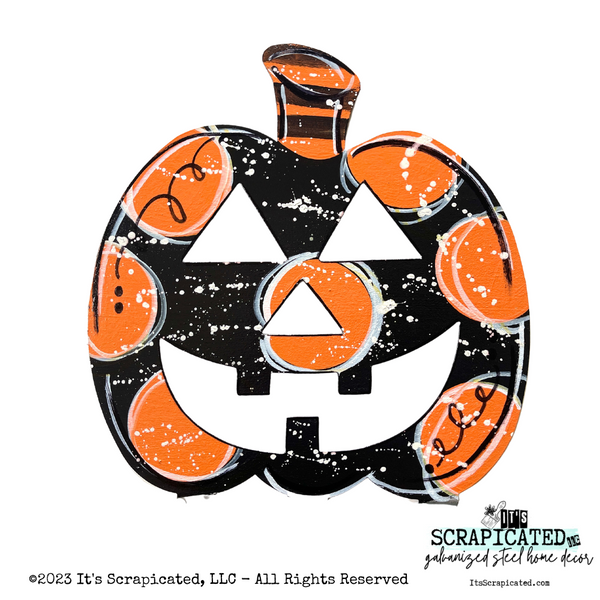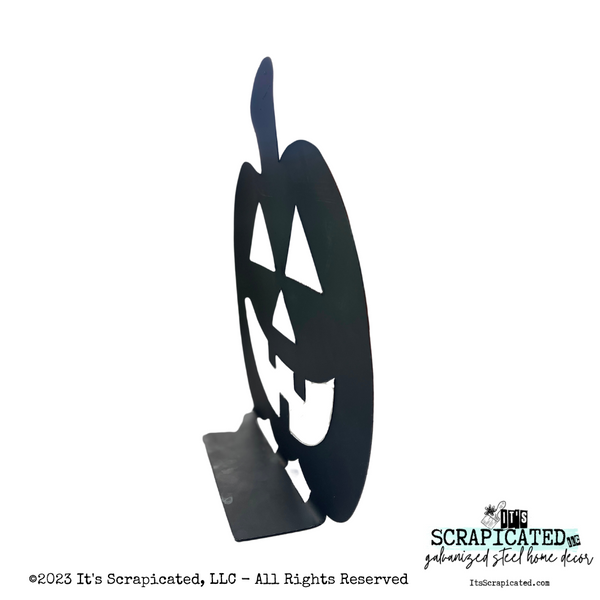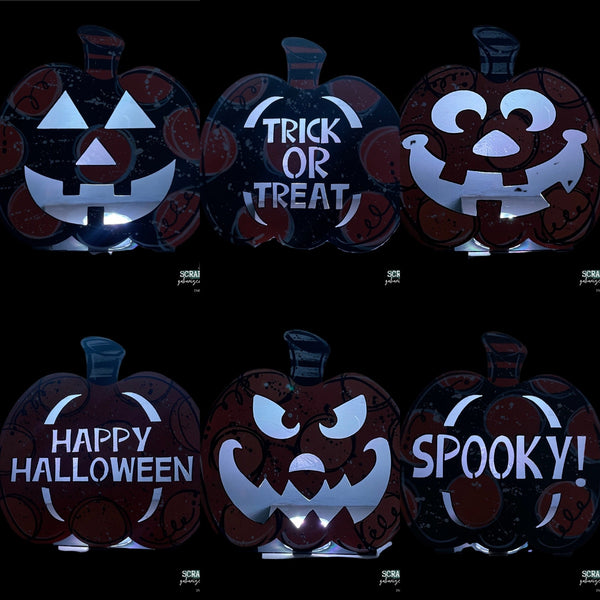 A gleaming symbol of Halloween joy! Crafted from durable galvanized steel, this charming pumpkin stands tall with a friendly, smiling face carved into its surface, radiating warmth and delight.
Place it indoors or outdoors to infuse your space with festive spirit and create a welcoming atmosphere for guests and trick-or-treaters alike. It will be a cherished part of your seasonal decor for years to come.
Bring the classic charm of a Jack-o'-Lantern to life without the fuss of carving, and let this standing metal masterpiece become the heart of your Halloween celebrations. Embrace the magic of the season with this endearing and timeless symbol of Halloween merriment.
Sizes - 
22 Inch - 22"W X 22"W
Generic brick for weight not provided but recommended.
Want to light yours up? Check out this awesome light HERE