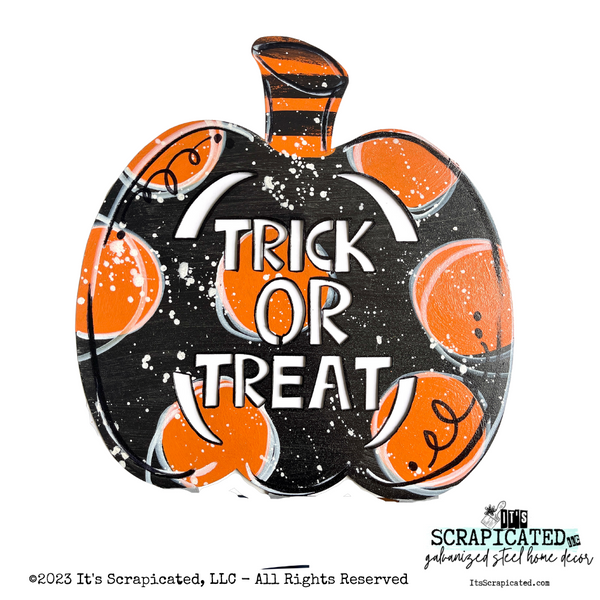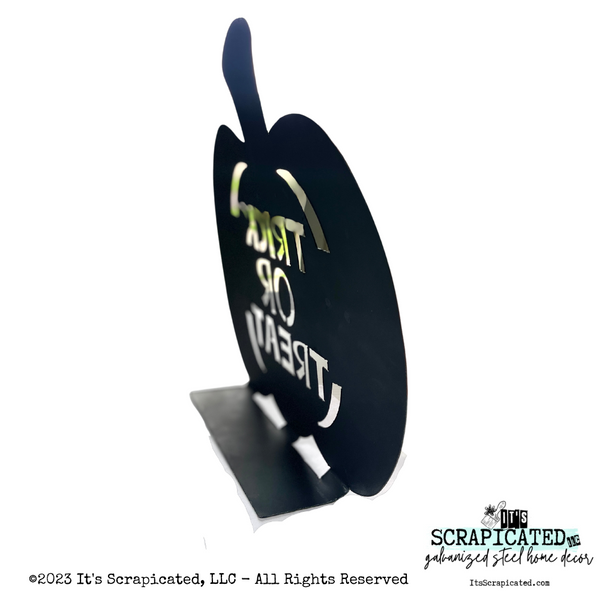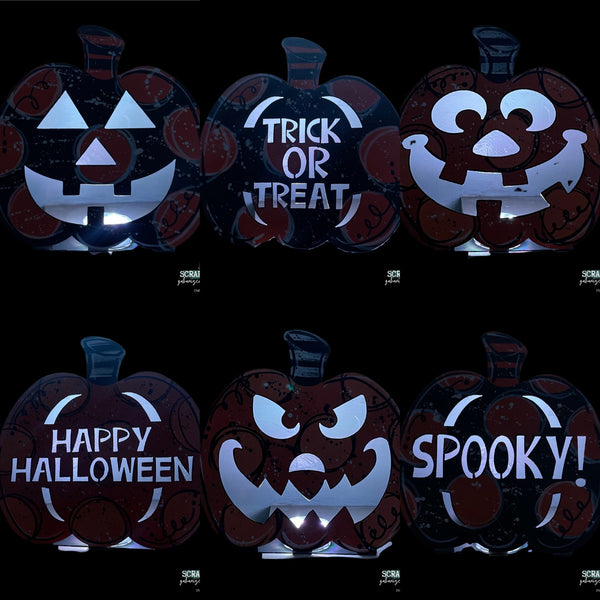 A bewitching blend of charm and spookiness for your Halloween festivities! Crafted from sturdy metal, this pumpkin stands tall with an intricately carved "Trick or Treat" message, adding an element of anticipation to your seasonal decor.
Place it at your doorstep, porch, or indoor spaces to welcome trick-or-treaters and guests with a touch of eerie elegance. The durable construction ensures it withstands the elements, making it a reliable companion for both indoor and outdoor displays.
Let this standing metal pumpkin set the tone for your Halloween celebrations, adding a delightful sense of wonder to the air. Embrace the spirit of the season and enchant your visitors with this captivating and interactive piece that captures the essence of Halloween fun.
Sizes - 
12 Inch -  12"H X 12"W

Generic brick for weight not provided but recommended.
Want to light yours up? Check out this awesome light HERE