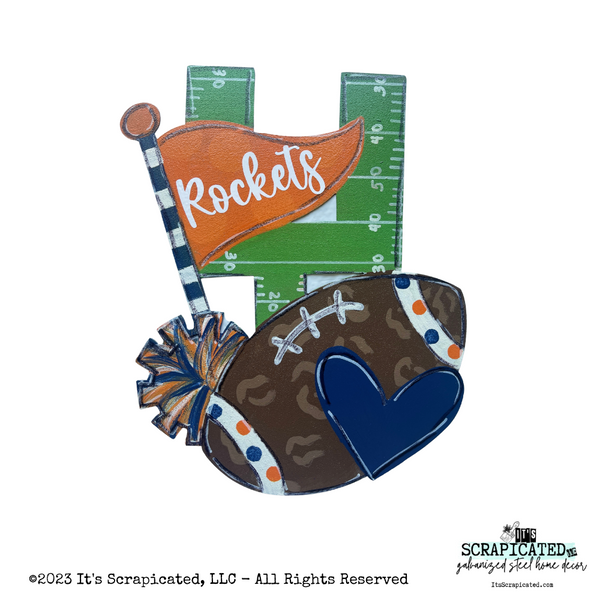 Elevate your football fandom with our stylish and spirited football home decor door hanger. Crafted with passion for the game, this eye-catching accessory showcases football related details, adorned with vibrant team colors and intricate details.
Hang it proudly on your front door or any indoor space to instantly declare your love for football and welcome fellow fans with a touch of sporty charm. Perfect for game days, parties, or simply showcasing your team spirit year-round, this football home decor door hanger is a must-have for any dedicated football enthusiast.
Pairs perfectly with our Home Football Spirit Version Porch Candy® Design Set
Sizes:
12 Inch - 12"H X 10.5"W
Metal is cut twice weekly; please allow 5-7 days for pick up and/or shipping notification.
Any/all completed project pictures shown are example(s) only of what can be made using this shape.